The quickest and easiest ways to order your medication is via SystmOnline or the NHS App. You can find information on both and how to access them below.
SystmOnline is a website and app which allows patients to view their electronic medical record as well as providing other features such as appointment management or ordering repeat prescriptions.
SystmOnline is still available on browsers for those wanting to access their information on a computer but the SystmOnline app has been replaced by TPP's new patient-facing app, Airmid. Airmid provides users with existing SystmOnline functionality plus lots more.
If you have used SystmOnline previously, you can still use the same login details to access Airmid, downloadable from both the Apple App Store and Google Play.
If you have not used SystmOnline previously, you can complete this Sign Up Form and bring it to the surgery with some photo ID and our reception team will provide you with your log in details.
If you are a patient looking to learn more about Airmid or need help with using the app, go to Airmid's patient website.
The new, simple and secure way to access a range of NHS services on your smartphone or tablet. Find out more by clicking this link.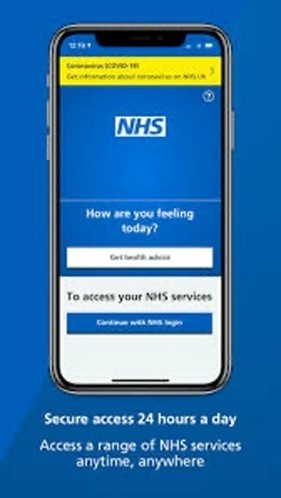 What the NHS App does
Use the NHS App to:
get advice about coronavirus - get information about coronavirus and find out what to do if you think you have it
order repeat prescriptions - see your available medicines, request a new repeat prescription and choose a pharmacy for your prescriptions to be sent to
manage appointments - search for and manage appointments at your GP surgery, and see details of your upcoming and past appointments
check your symptoms - search trusted NHS information and advice on hundreds of conditions and treatments, and get instant advice or medical help near you
view your medical record - securely access your GP medical record, to see information like your allergies and your current and past medicines
register your organ donation decision - choose to donate some or all of your organs and check your registered decision
find out how the NHS uses your data - choose if data from your health records is shared for research and planning
The NHS App is available on IOS and Android: